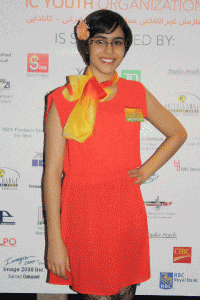 Written by: Shadi Mousavi Nia
From the beginning of history until this very moment immigration has been a part of human life. People moved from one area to another, from one country to another and from one continent to another, for different reasons; running away from a threat, moving to survive a famine, harsh climates, or simply to better their quality of life. People have immigrated between regions all over the world and our dear Canada is no exception. In fact, immigration is an integral part of Canadian history and growth. People choose to come to Canada for many different reasons. Canada is a peaceful country, people escape from war zone countries and come here to be safe, Canada has a strong economy, people come here to improve their business, Canada has a good health system, maybe people come here for a healthier life, Canada has an excellent educational system, definitely people come to Canada for a better education. This is how we have ended up here from everywhere: China, India, Iran, Russia, Switzerland, you name it!!! Same purposes, same dreams but different cultures; that's how we have our multicultural society.
We come here for all these different reasons but we do not come empty handed. Canada benefits from the talents, experience, energy and the investments of immigrants; whether they are skilled workers, business people or even foreign students. For example, we know that if it wasn't for the Asian immigrants back in 1881, Canada would probably not have the Canadian Pacific Railway and if it wasn't for the Italian immigrants Young Street would probably not entitled to "the longest street" in the world. We Iranians are definitely proud to see one of our own in the engineering team of the CN tower. 
Clearly, migration is a mutual agreement and is beneficial to both sides, after a challenging and a long-time though!! According to the Statistics Canada, and as the immigrants know, the process of being accepted as a skilled worker is not easy. They come here with lots of skills, high education, and sometimes lots of money but they can hardly find themselves employment in their field of education. This is unfortunate! This causes stress; stress causes emotional problems such as anger, frustration and sometimes even depression. It's interesting that wherever they apply for a job, they ask them for Canadian work experience. But someone needs to tell them: "Come on, how can they get Canadian work experience, when they can't even get their first Canadian job??" No job means no money and no money means no happy mom or dad. Believe me, then it's up to us to make them happy. How?? By doing well at school but it's not that easy. Coming to a new country, although is difficult for the adults, it is the biggest change a youth can go through. We are already going through puberty and that is a big challenge itself. Trying to control body odour, physical changes and the pimples …those are not fun times; a new language, a new educational system with unknown expectations, a new community, a new everything, without friends. "The unhappy mom and dad" keep asking us for good marks, the highest in class, being "shagerd aval", with all the marks above 100%.
How do you think that would make us feel? Stressed, I bet.  Confused for sure. Depressed certainly. Homesick definitely. When I first came to Canada I felt like I did not belong anywhere, I felt like I was a stranger wherever I went. I got the impression that I was being ignored and misunderstood. That's when I and others like me needed our relatives, especially our cousins who are our traditional social network. However, sometimes they are not here to support us so we have to settle for the second best  being our classmates and peers whom by the way are in the same shape as we are. Moreover, that may become another source of stress for our parents since our parents know nothing about that Chinese guy or that Russian girl or the Korean twins!!!!
Then the question is how do I fit in? Who am I? What is my culture? What are the cultures of other people? What are the laws of this new land? Believe me it can be very confusing. God forbid if they laugh at my accent, if they can't pronounce my name?? Can this get any worse?? For some people it might! But for me thanks to all of you it stopped there! I came across organizations such as the IC Youth Organization and they seem to be well aware of all the above challenges. They provide a safe place for us, the youth, to get together, socialize, have the opportunity to talk about our challenges, to complain about our parents and "to talk about our teachers." They help us with our studies so we could get above the 100% expected. They create many fun activities for youth. We can play sports, celebrate our cultural events, have the opportunity to volunteer and get to know the new culture. If you are a youth engaged in all these activities, you won't get trapped in unpleasant situations. In short, they help us to integrate healthy and contribute to our new homeland. 
The roles of such organizations such as the IC Youth Organization are very crucial in our society. We need to keep them running so youth like me, like him, and like her can find a sense of belonging and a shoulder to lean on as newcomers. Honourable Mr. Gosal, Dr. Moridi, Mr. Borrow, Mr. Craford, all our trustees, Ms. Chan, Mr. Herts, Ms. Haithen, all our dear parents; especially my beautiful mother, all other guests of honours, I would like to say "khosh amadid", welcome!  It warms our hearts that you are all present on this precious night to show your support for the Iranian Canadian Youth Organization and I would like to express our sincere thanks for your ongoing support. Thank You Very Much!